Throughout the year our school promoted physical activity in a cross curricular way. For example some of the ways have been
Third Class – In 3rd class they have been working on length in maths. During Active Week, the class went out to our Astro Pitch with the trundle wheel and measured the length of each pupils long jump in metres and centimetres. Our longest jump recorded was from Ryan Murphy who jumped a distance of 2m and 95cm. Well done Ryan.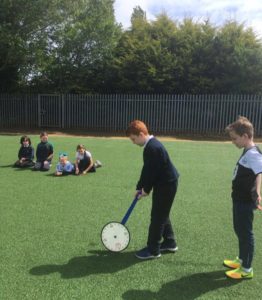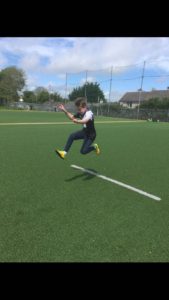 Fourth Class – In third and fourth class they have been busy learning all about Europe's highest mountains. To help them remember this information they took on the "Climb the Heights" skipping challenge. Every skip is equal to 1 metre. To date they have climbed (skipped) the 30 highest peaks in Europe. Well done Mr Foran's class you must all be very fit after all that skipping.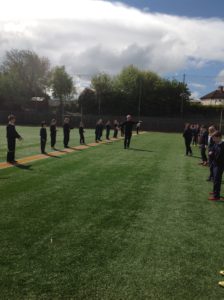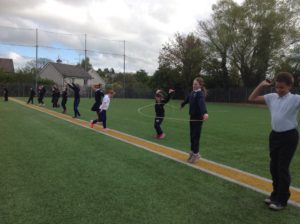 Sixth Class – This year sixth class carried out a survey entitled "What Club are you in?". They targeted pupils from 1st to 6th class. The clubs were focused on sports/active activities. We used the results of the survey to inform us when we were planning the taster sessions for our Active School Week.
Gaeilge – Déanann na naíonáin gníomhaíochtaí go minic sa rang gaeilge cosúil le Deir Simon, bí ag leim, siúl, srl. Baineann na paistí taitneamh as an ceacht seo.